94" Napoleon Prestige PRO 825 Natural Gas Grill with Power Side Burner, Infrared Rear & Bottom Burners - PRO825RSBINSS-3
Prestige PRO™ 825 RSBI
Napoleon's Prestige PRO™ 825 Natural Gas Grill with a Power Side Burner and Infrared Rear and Bottom Burners proves that two heads are better than one. On the outside, a shining stainless steel body provides durability against the elements while chrome details add luxury. The LED Spectrum NIGHT LIGHT™ Control Knobs have near limitless color options making night-time entertaining a breeze; they also glow red when the gas is left on as a safety feature. You'll know it's a Napoleon with the iconic WAVE™ cooking grids for those distinctive sear marks. The main grill head is big enough to grill for a crowd and provides loads of gas powered cooking, including turning your grill into a smoker with the integrated smoker tube and dedicated burner. The second head features two ceramic infrared burners that reach high heat in seconds, ideal for searing restaurant quality steaks. The Prestige PRO™ 825 also has a two-stage power side burner with a reversible cooking grid ideal for sauces, sautes and side dishes. Enjoy evenly cooked restaurant style meals with the rear infrared burners and rotisserie.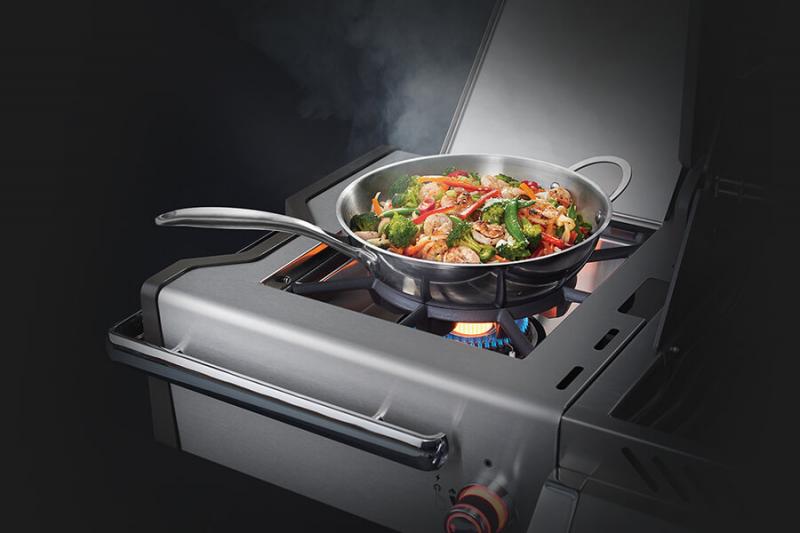 Two-Stage Power Side Burner
A BBQ that goes beyond grilling
The concave burner cradles the Napoleon Wok, or flip the cast iron grid for stable support of pots and pans.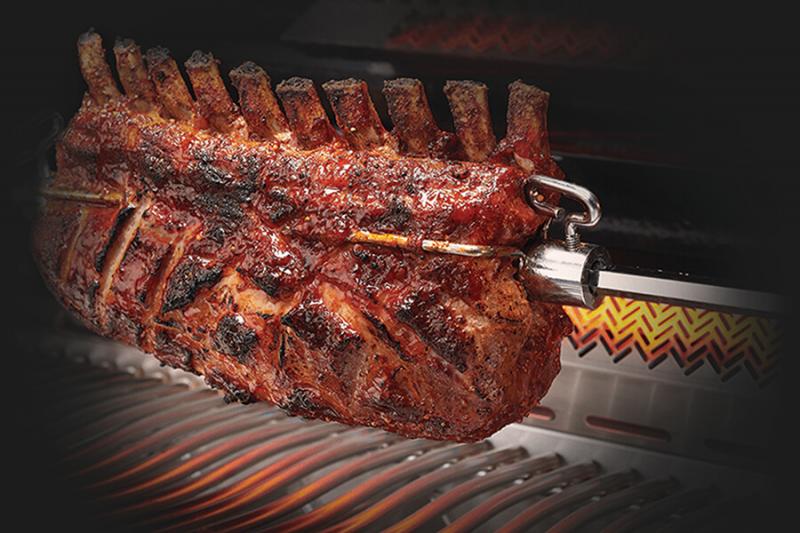 Rear Infrared Rotisserie Burner
BBQ like a pro
Infrared heat from the rotisserie burner is perfect for high heat searing and slow spit roasting.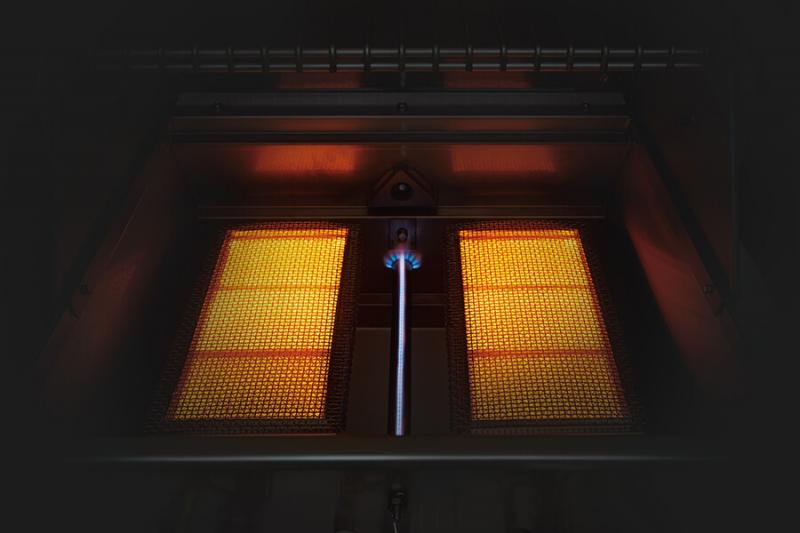 Infrared SIZZLE ZONE™ Bottom Burners
For the ultimate in steak perfection
Two ceramic infrared burners provide intense heat for amazing searing.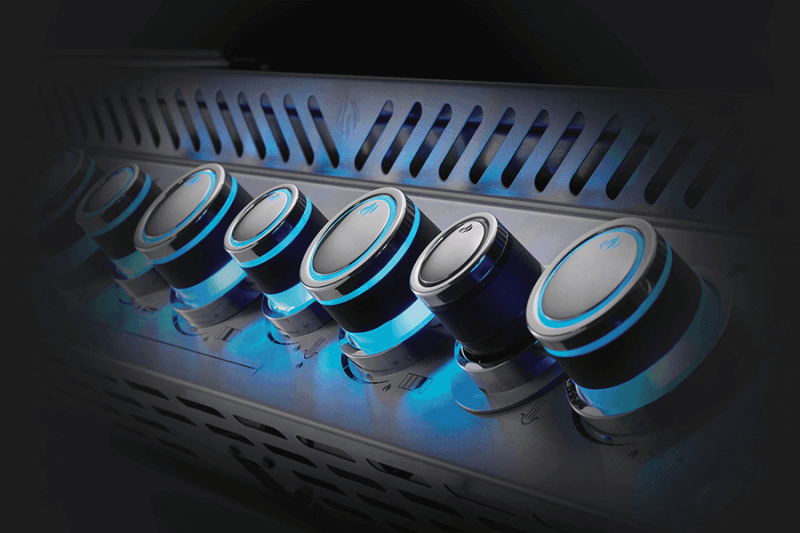 RGB Spectrum NIGHT LIGHT™ Knobs with SafetyGlow
Step into the spotlight
Change color and brightness of the NIGHT LIGHT™ control knobs to any color in the spectrum or set it to cycle, SafetyGlow still included.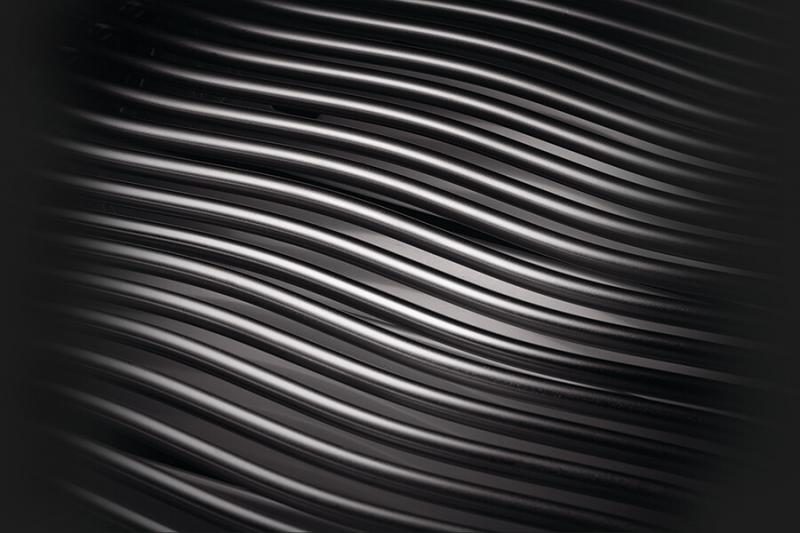 9.5mm Stainless Steel Iconic WAVE™ Cooking Grids
Quality stainless steel
The extra thick 9.5mm iconic WAVE™ shape provides even heat transfer and prevents smaller foods from falling into the grill.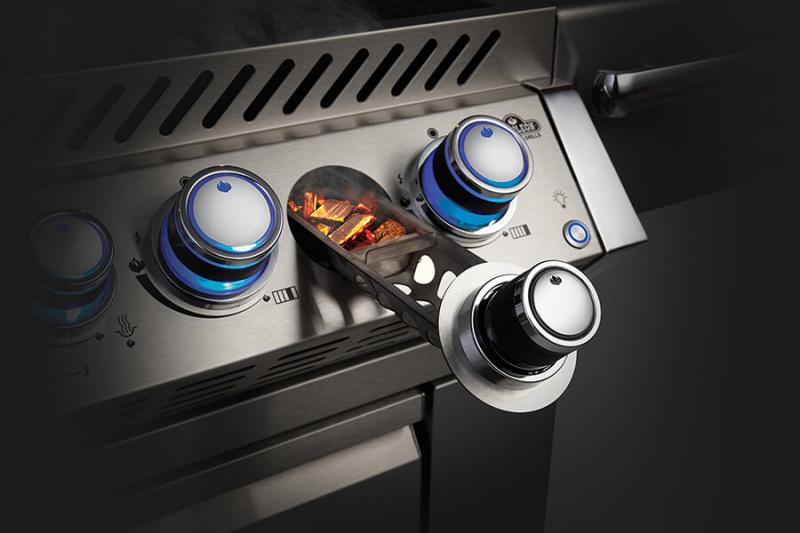 Integrated Wood Chips Smoker Tray
Smoked meat taste
Add a hint of smoke to your food using the integrated smoker tray and dedicated burner.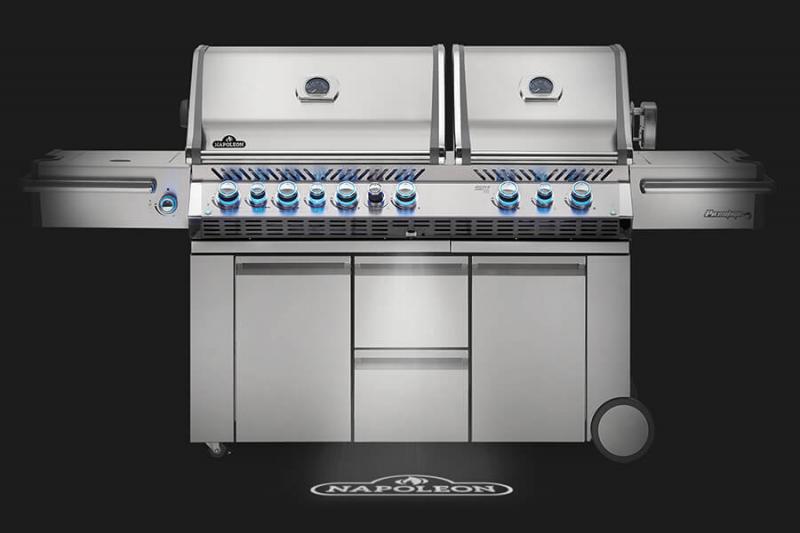 Proximity Lighting Display
Step into the spotlight
Reacting to your presence, your grill shines a logo light on the ground, inviting you to cook something tasty.
Interior Grill Lights
Interior halogen lights illuminate the cooking surface for night-time grilling.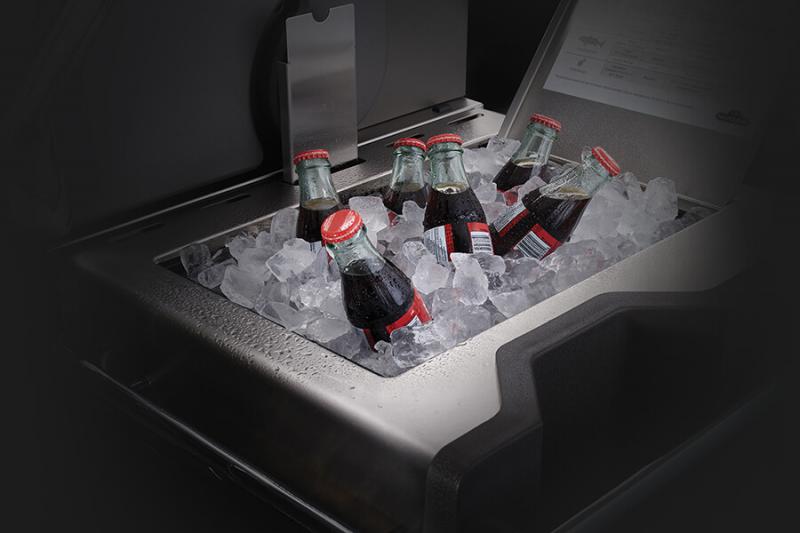 Integrated Ice Bucket and Cutting Board
Turn this side shelf into a drinks station or use for marinating. The integrated cutting board allows for easy prep.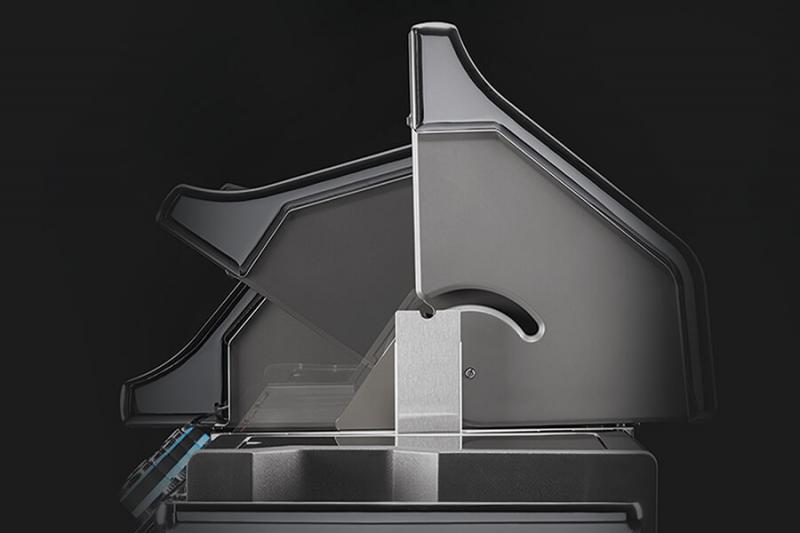 LIFT EASE™ Centre-Gravity Roll Top Lid
This specially built lid uses centre-gravity to lift smoothly without extending past the back of the grill, saving space.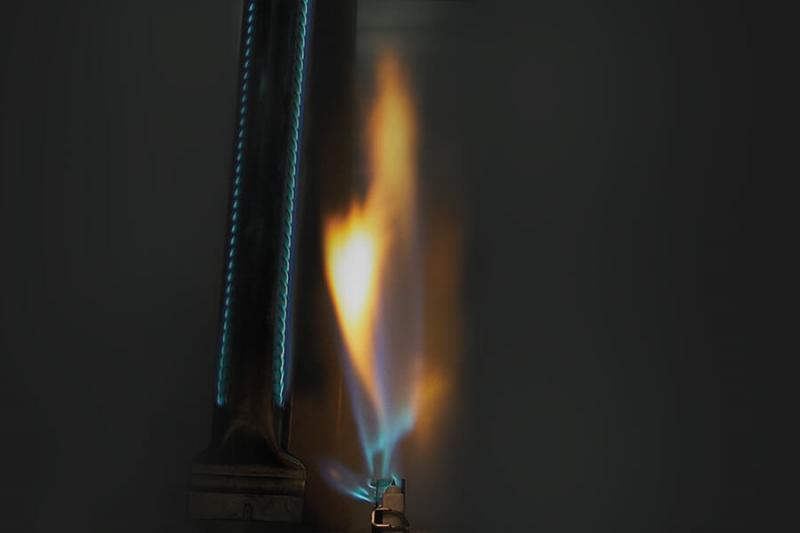 Instant JETFIRE™ Ignition
This innovative and easy to use ignition system shoots a jet of flame to light each gas burner individually for quick start-ups.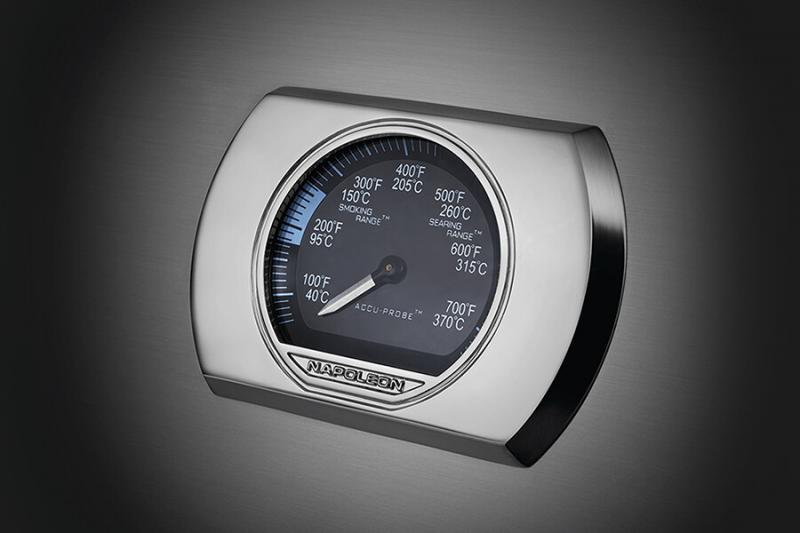 ACCU-PROBE™ Temperature Gauge
Accurately gauges the temperature of your grill for optimal temperature control when BBQing.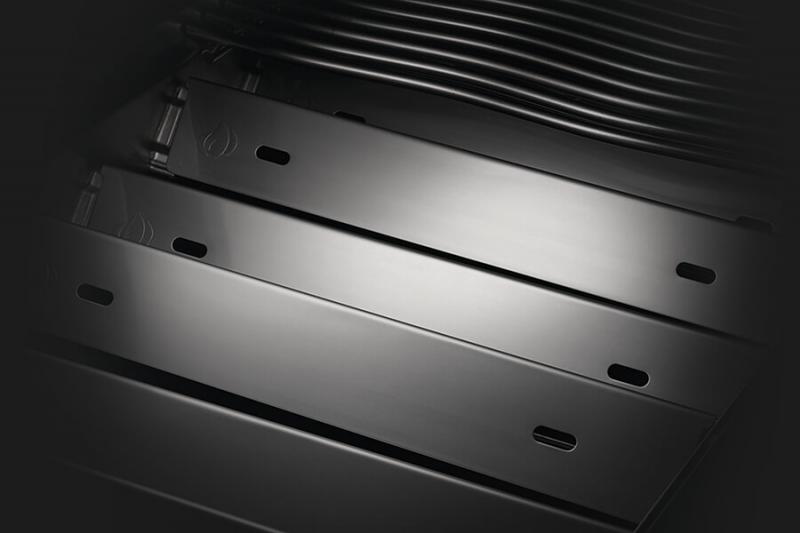 Dual-Level Stainless Steel Sear Plates
The staggered set up creates even heat distribution and protects the burners.
Specifications
Warranty
President Limited Lifetime *
BTU's
123,000
Cooking Area
18 x 28.25 in & 18 x 18.25 in
51 burgers
Dimensions
Height
51 in ( 130 cm)
56 in ( 142 cm)
Lid Open
Width
94.25 in ( 239 cm)
Depth
25.50 in ( 64 cm)