SOLO STOVE Bonfire + Stand - Price Match! - Call for price
The patented air flow of the Bonfire is unmatched to any other fire pit! This technology helps burn logs completely while minimizing smoke. This bundle also includes the Bonfire Stand, allowing you to use your Bonfire in more places than ever before!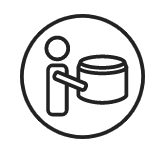 PORTABLE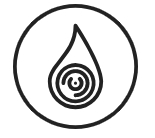 LOG FRIENDLY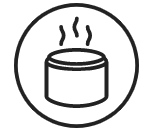 LOW SMOKE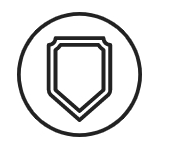 DURABLE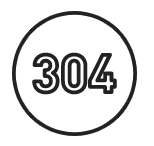 STAINLESS STEEL
The Solo Stove Bonfire, the worlds most unique fire pit, pushes the limits of both combustion airflow efficiency and minimalist outdoor design.
The Solo Stove Bonfire is unlike any other fire pit you've ever seen! We have used our same patented technology that has been perfected into a portable fire pit to take along on trips or to enjoy at home. The best part? Nearly no smoke and minimal ash left over! Making the Bonfire not only easy to clean up, but won't leave you smelling like campfire.
The Bonfire gets its power from logs, larger sticks or woody debris, to fuel the fire while the air intake holes on the bottom pull air in towards the fuel source. While air is being pulled in, the double-wall construction allows air to be heated up and fed through the top vents providing an extra boost of pre-heated oxygen, creating a secondary combustion and a beautiful flame that your family and friends will enjoy watching!
The Bonfire Stand is also included
Get the most from your Bonfire by being able to use it in more places than ever! With ample airflow, Bonfire Stand allows you to use your Bonfire on more heat sensitive surfaces.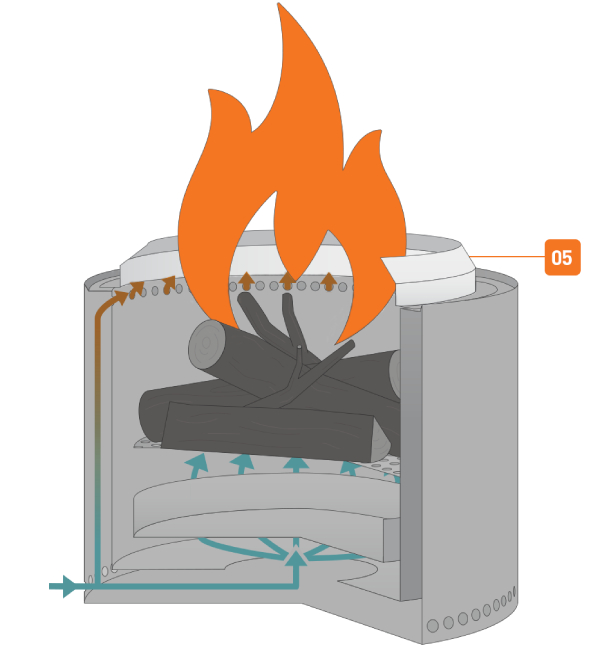 How it Works
Airflow
Rising hot air, and the absence of oxygen created by the combustion process, pulls air through the bottom vent holes. This air movement fuels the fire at its base while also providing a boost of preheated air through the vent holes at the top of the burn chamber.
Specifications
Materials 304
Stainless Steel
Fuel
Firewood Logs
Weight
20lbs | 9.07kg