74" Napoleon Alluravision 74 Slimline Linear Electric Fireplace - NEFL74CHS
Alluravision 74 Slimline
Napoleon's Alluravision 74 Slimline linear electric fireplace allows you to see the fireplace and not the frame with its nearly frameless linear design. As a contemporary electric fireplace, the frameless modern look is just as important as its functionality. Easy to use, the plug and play installation allows this unit to be hung on the wall and turned on immediately. Its slim design barely protrudes into the room. The Alluravision 74 can also be hardwired in to hide plugs. Select from four flame colours, yellow, orange, blue, and multi-coloured and with five different flame speeds, further ensure the perfect atmosphere for any space. Illuminate the firebox without flame using the NIGHT LIGHT to boost ambient light and create a warm glow. Enjoy the Alluravision 74 all year round with separate flame and heat controls.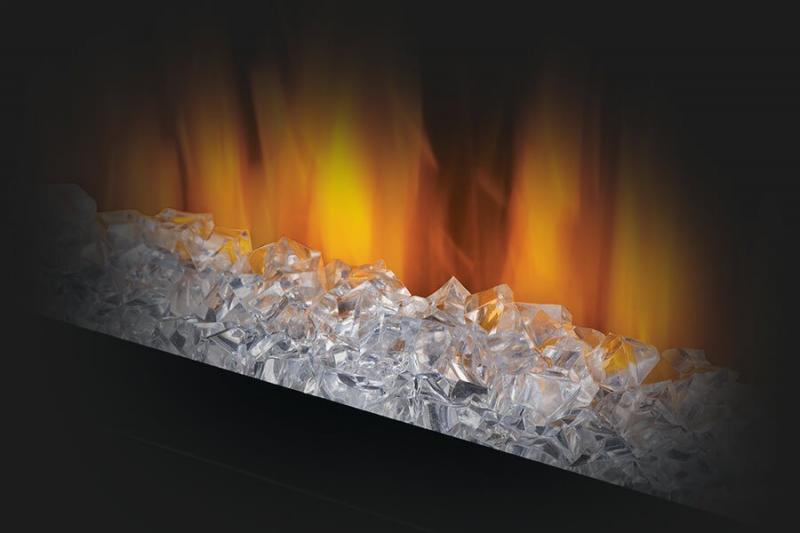 Ember Bed
Choose to sparkle
Large clear glass crystal media capture and reflect the light from the ember bed and flames to create depth and allure.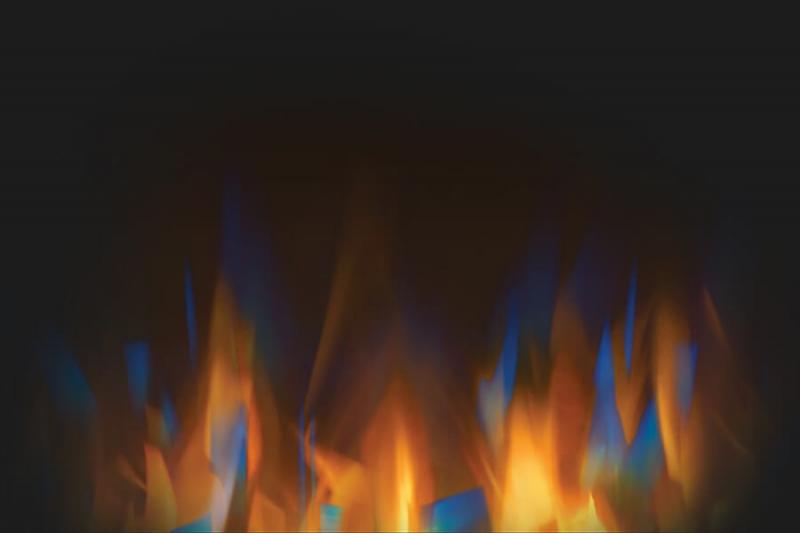 Flame Colors
Unique firelight
Select from a stunning combination of flame colors for a fire perfect for your space.
Ember Bed Lighting
In glowing colors
Enhance the mood with six different ember bed colors.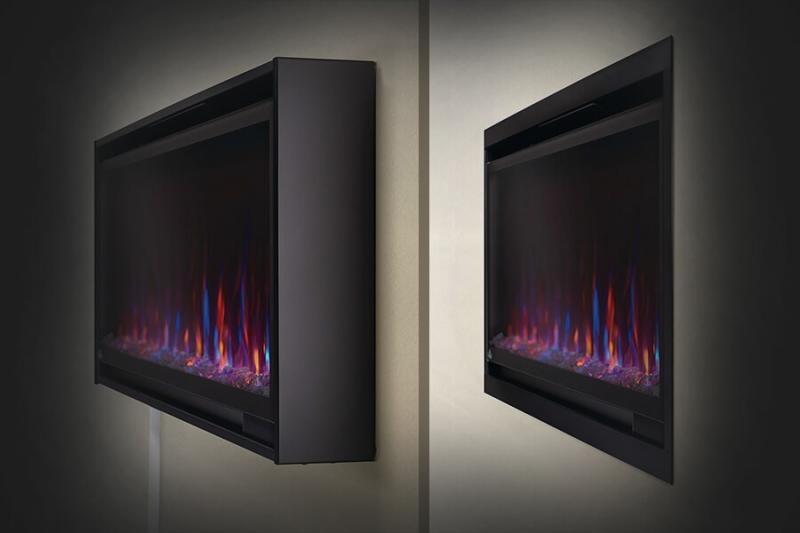 Install Options
Easy to install
Hang, plug, and play, or fully recess the fireplace into the wall for a flush look.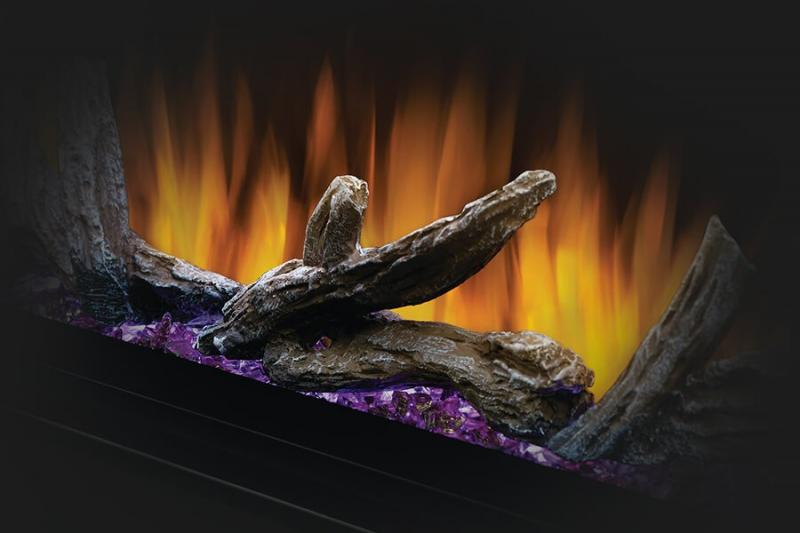 LED Lighting
Bright ideas
The low energy, high intensity LED lights simulate dancing flames, illuminating for years without damaging your wallet.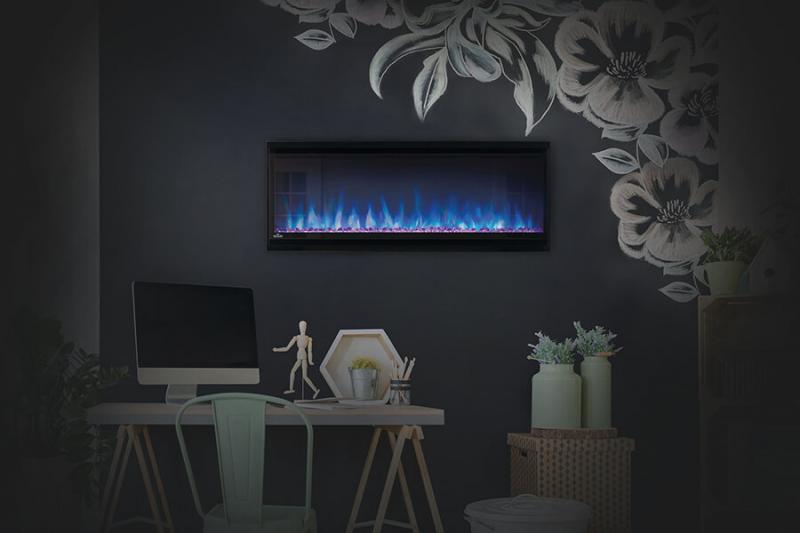 Contemporary Look
Nearly frameless viewing area
See the fire not the frame, this fireplace features a nearly frameless design to enhance the flame viewing experience.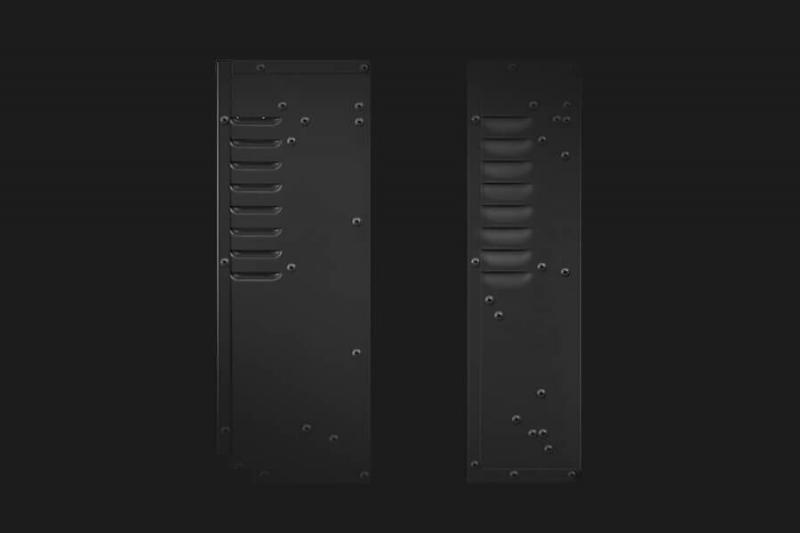 Firebox Depth - Slimline
Unobtrusive
The slim, 4.25-inch, depth of the Slimline barely protrudes into the room leaving more space for everything else.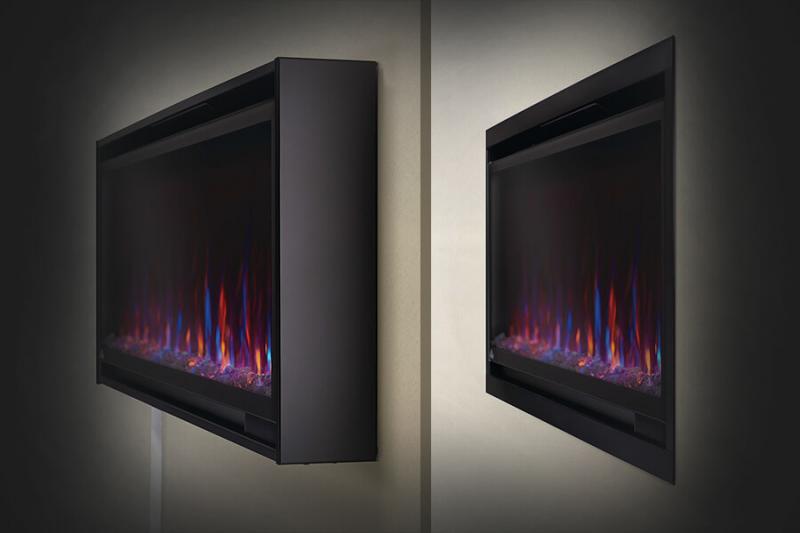 Plug-in or hardwire
As simple as plug and play or can be hardwired to 120 v (slim) or 240 v (deep models)
Front Facing Vents
Front facing vents allow these units to be fully recessed into a wall for a seamless look.
Control Panel - Touch Screen
On screen controls dim after 10 seconds disappearing completely off screen.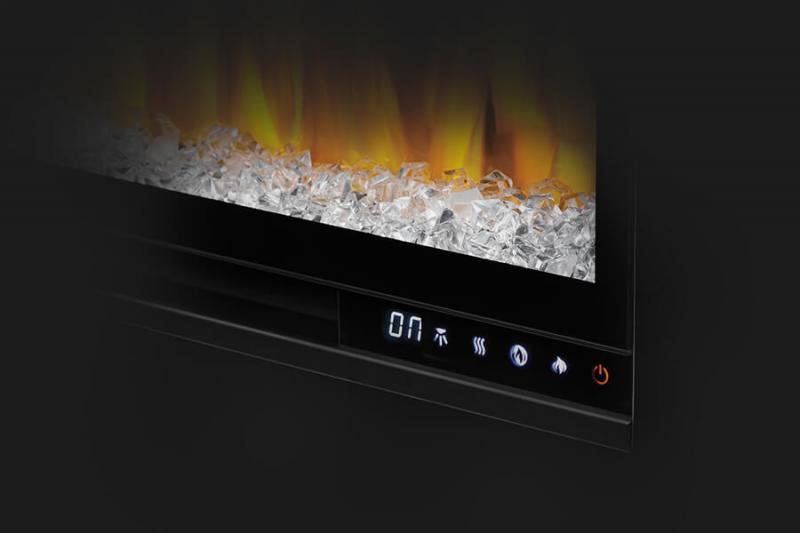 Flame Speed Control
Control the look of your fire by changing the speed of the flames.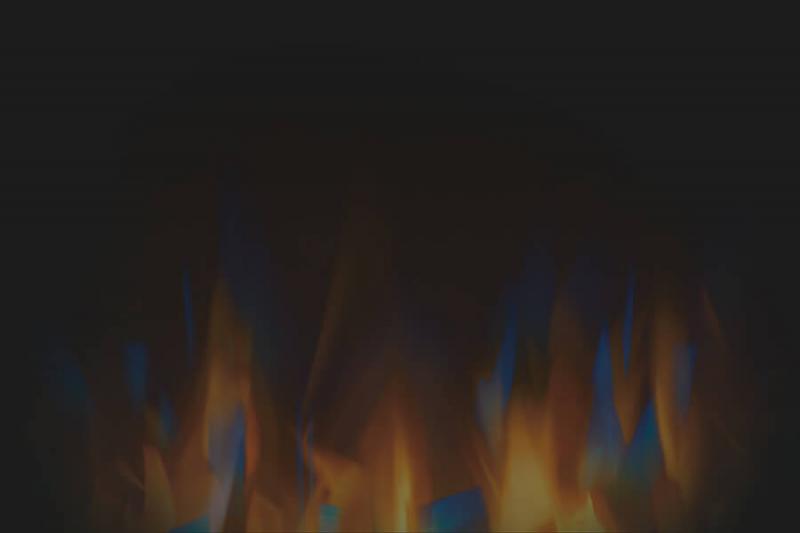 Flame Brightness Control
Regulate the intensity of the flames for better daytime and nighttime experiences.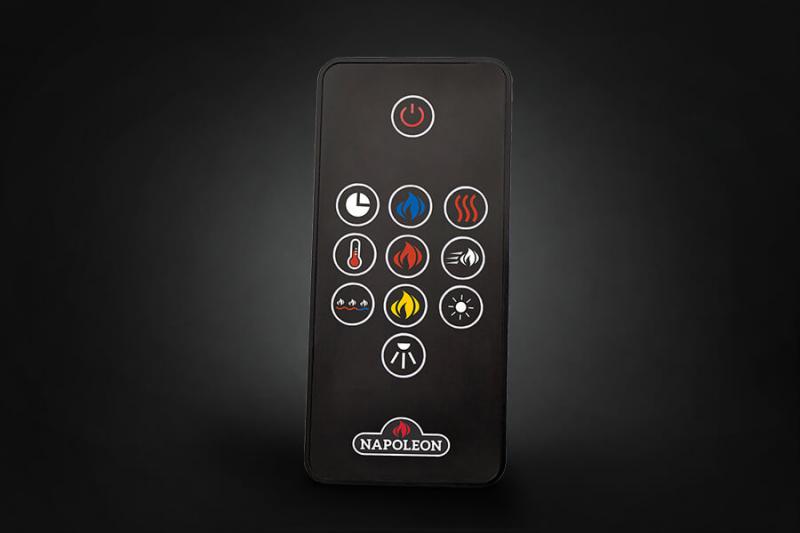 Remote Control (included)
Full feature remote control included and provides mastry of flame speed, color, brightness, blower, heat output and includes a timer.
Specifications
Warranty
2 Year *
BTU's
5,000
Dimensions
Height
17.32 in ( 43.20 cm)
11 in
Glass/View Height
Width
76.75 in ( 194.90 cm)
72.50 in
Glass/View Width
Depth
4.25 in ( 10.80 cm)
Full List of Features
Large Viewing Area - nearly frameless
WHISPER QUIET BLOWER WITH BOOST FUNCTION
Fully recess into the wall or easily hang on the wall with a built-in bracket
HIGH INTENSITY LED LIGHTS WITH SOFT START & STOP
Four flame color options, four flame brightness options, five different flame speeds and six ember bed color options
Simply plugs into a 120V wall outlet or can be hard wired
Featured Products