42" Napoleon Entice 42 Electric Fireplace - NEFL42CFH
Entice™ 42
Make a statement with the Napoleon Entice™ 42 Electric Fireplace. This fireplace puts out an incredible amount of heat, glittering with multicoloured flames and a crystal ember bed. You don't need a specialist or a gas fitter for this expansive beauty, just hang on the wall and plug in for instant transformation of your space. Traditional orange flames, or cool blue flames, or a combination of the two will set the mood. The shallow depth means that this fireplace doesn't intrude into your living space, but simply accents it with the expansive view of the fire. Place this electric fireplace anywhere you want to make a huge impact, perfectly suited for either your home or a commercial setting.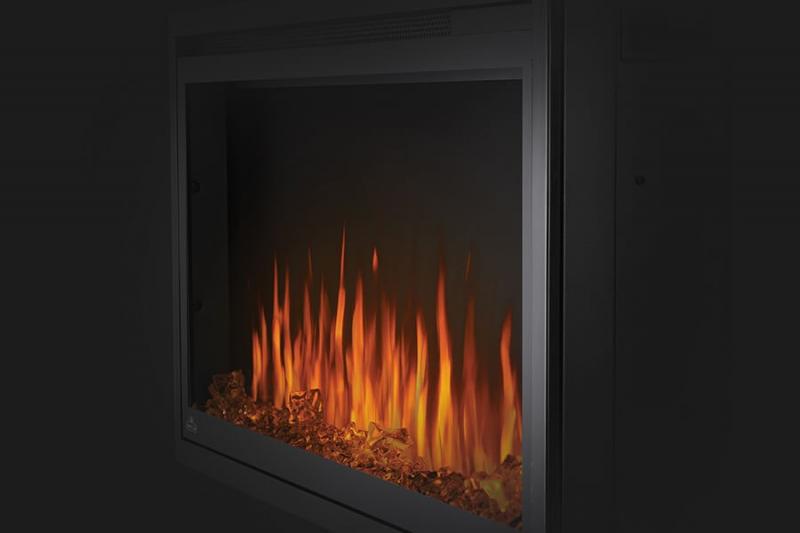 Decorative Front
Art needs a frame
From understated to elegant, these decorative fronts enhance your living space.
Ember Bed
Choose to sparkle
Large clear glass crystal media capture and reflect the light from the ember bed and flames to create depth and allure.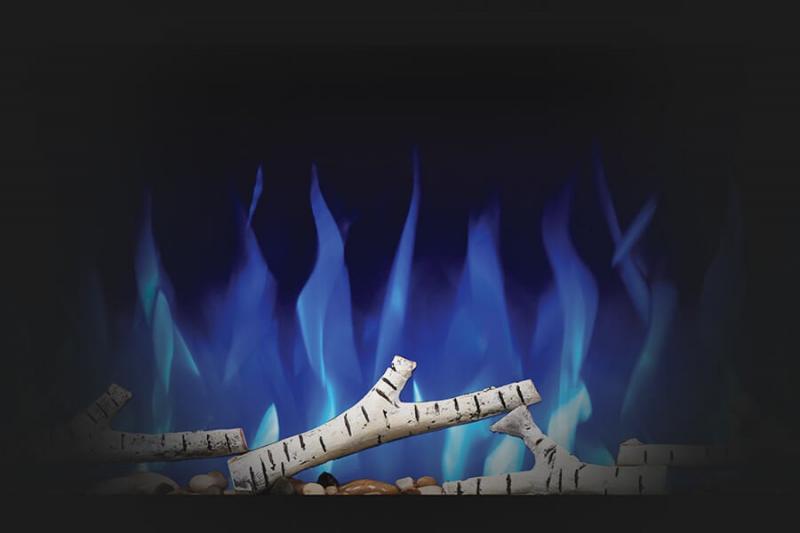 Flame Colors
Unique firelight
Select from a stunning combination of flame colors for a fire perfect for your space.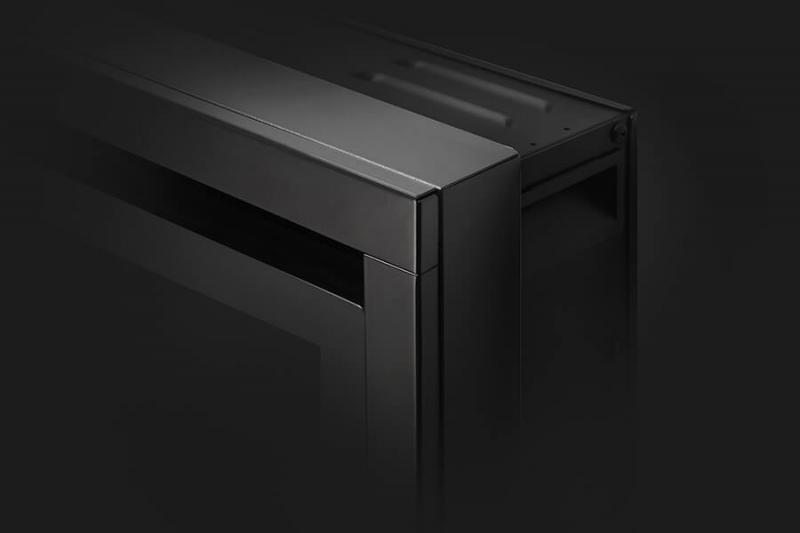 Install Options
Easy to install
Hang, plug, and play, or fully recess the fireplace into the wall for a flush look.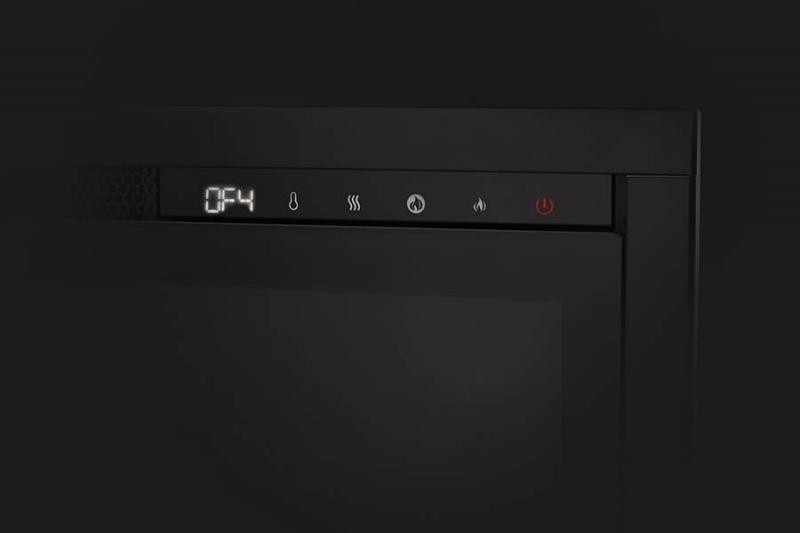 Control Panel - Touch Screen
Control at your fingertips
On screen controls dim after 10 seconds disappearing completely off screen.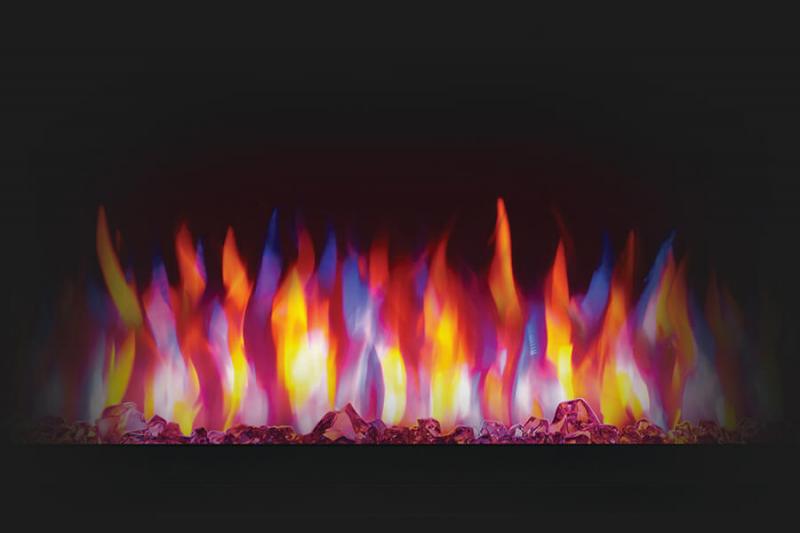 LED Lighting
The low energy, high intensity LED lights simulate dancing flames, illuminating for years without damaging your wallet.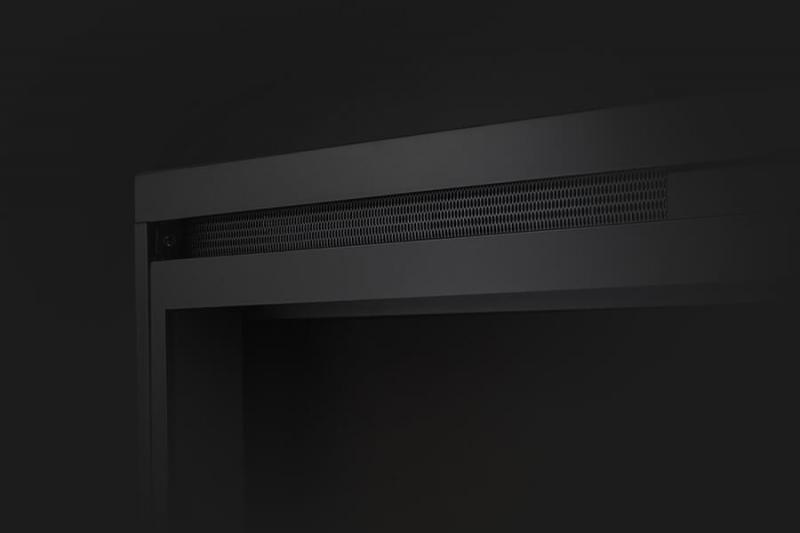 Front Facing Vents
Front facing vents allow these units to be fully recessed into a wall for a seamless look.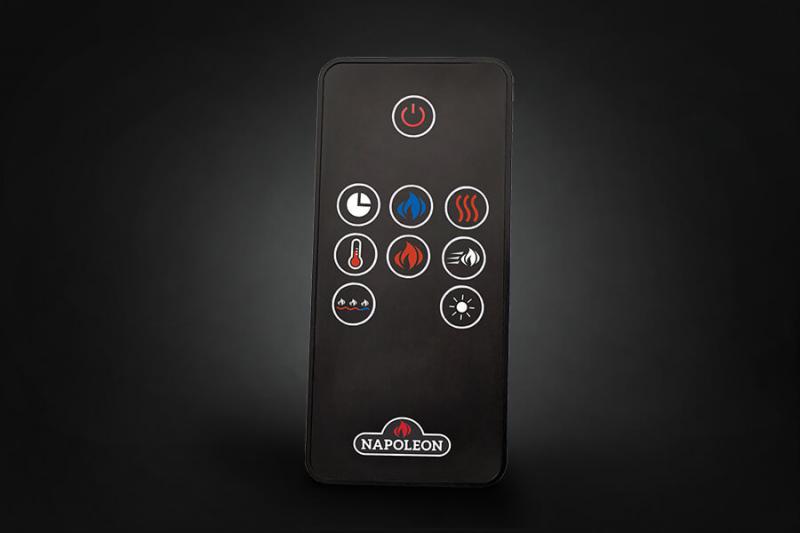 Remote Control (included)
Remote with optimized performance and easy to read display easily controls the fireplace.
Specifications
Warranty
2 Year *
BTU's
5,000
Dimensions
Height
16.94 in ( 43 cm)
12 in
Glass/View Height
Width
41.75 in ( 106 cm)
38 in
Glass/View Width
Depth
5.44 in ( 13.90 cm)